My debut novel
Available from the 21st March 2019 from Amazon, Waterstones, W.H. Smiths, Foyles and Blackwells.
'Inspired by heartrending real events, a mother fights to find her son and a child battles for survival in this riveting debut novel.
A woman is found wandering injured in London after an air raid.
She remembers nothing of who she is. Only that she has lost something very precious.
As the little boy waits in the orphanage, he hopes his mother will return.
But then he finds himself on board a ship bound for Australia, the promise of a golden life ahead, and wonders: how will she find him in a land across the oceans?
In Perth, a lonely wife takes in the orphaned child. But then she discovers the secret of his past. Should she keep quiet? Or tell the truth and risk losing the boy who has become her life?
This magnificent, moving novel, set in London and Australia, is testament to the strength of the human spirit and the enduring power of love.'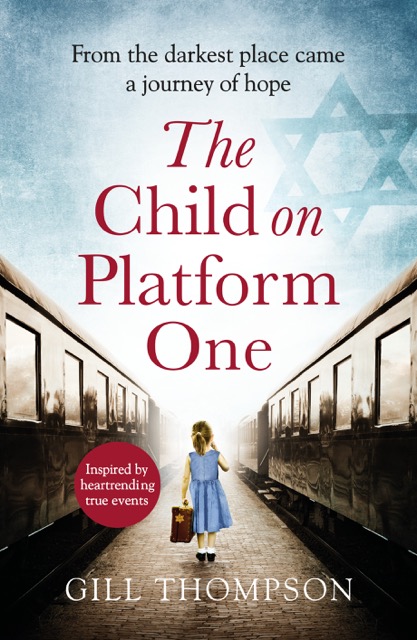 I'm excited to say that my new novel is now available to pre-order from Amazon, Waterstones, W.H. Smiths, Foyles and Blackwells. The kindle edition is available from 1st December.
Inspired by the real-life escape of thousands of Jewish children from Nazi-occupied Europe on the Kindertransport trains to London, the new novel from the author of The Oceans Between Us Gill Thompson. For readers of The Tattooist of Auschwitz Heather Morris, The Choice Edith Eger and Lilac Girls Martha Hall Kelly.
Prague 1939. Young mother Eva has a secret from her past. When the Nazis invade, Eva knows the only way to keep her daughter Miriam safe is to send her away - even if it means never seeing her again. But when Eva is taken to a concentration camp, her secret is at risk of being exposed.
In London, Pamela volunteers to help find places for the Jewish children arrived from Europe. Befriending one unclaimed little girl, Pamela brings her home. It is only when her young son enlists in the RAF that Pamela realises how easily her own world could come crashing down.